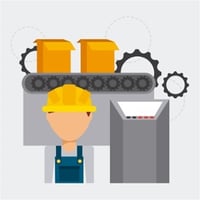 This third Smart Manufacturing (SM) post, courtesy of CMTC and SMLC, lays out the benefits that are to be gained from every player in a manufacturing value chain.
From suppliers to manufacturers to technology vendors and 3rd-party integrators to the customers, SM offers an easier way of exchanging data that makes everyone's jobs simpler.
The benefit of having a integrated work environment can truly revolutionize the manufacturing industry and have everyone on the same page with real-time data capabilities and much, much more.
Read the original post here "Smart Manufacturing: Benefits of Using SM in the Value Chain (Part 3 of 6)."